California Markets is a pattern collection about the bountiful seasonal produce avaible in Southern California. It was inspired by my muliple trips to local Farmer's Markets and what I found inside them during every season.
A set of recipe cards feautring all four seasonal produce patterns.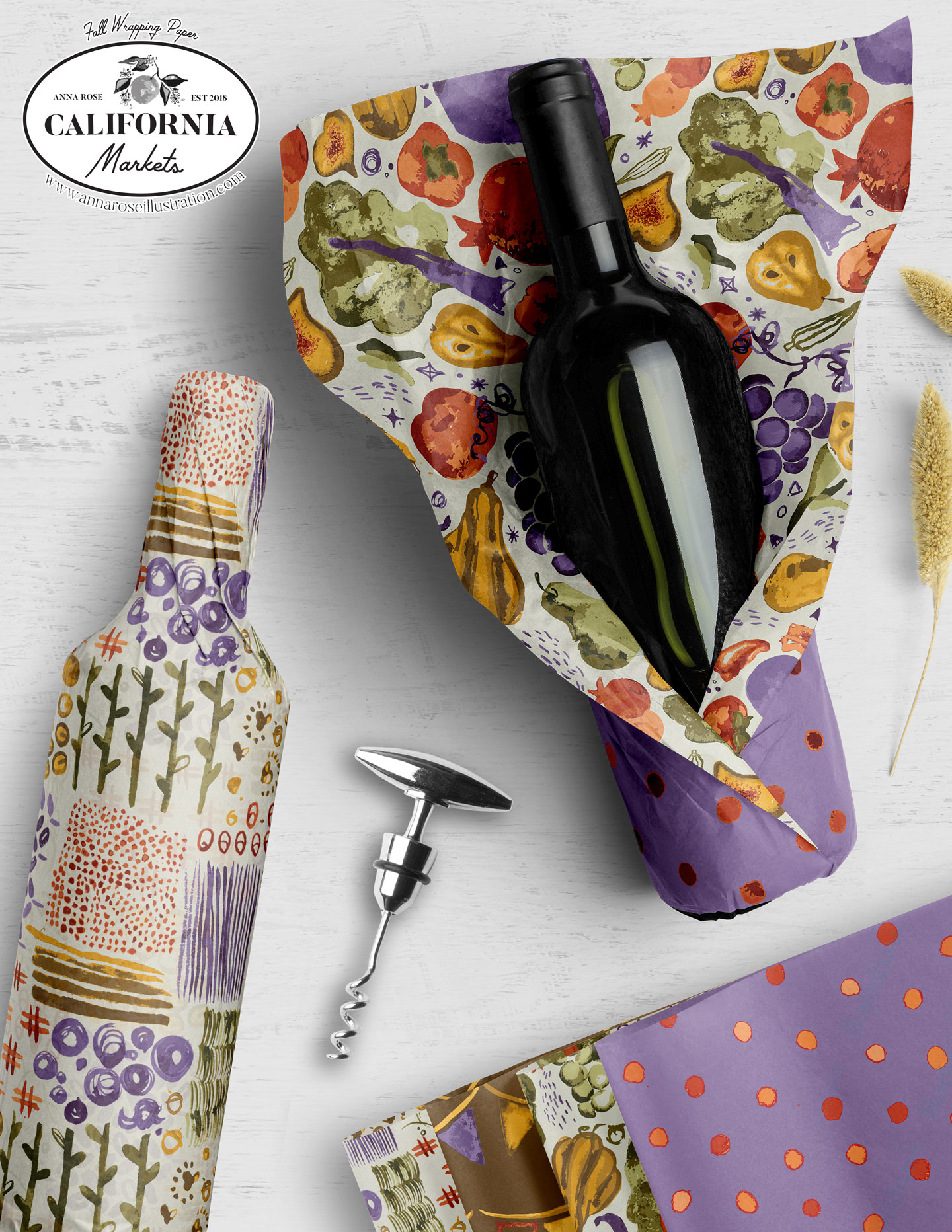 L-R: Spring Patterns applied to dishware, Summer Patterns applied to kitchen textiles, Autumn Patterns & Winter Patterns applied to gift wrap.